Suzelle Snowden, CEO & Founder of Fit Bodies, Inc.
Suzelle dedicates her life to living fitness, fun and sharing these gifts with others. Her life mottos of encouragement to herself and others ranges from "one foot in front of the other" training for ultra-marathons to, "Spreading fitness, one resort guest at a time."
As a self-proclaimed certification junkie, Suzelle has done it all, new and old, in the fitness world and is probably certified to teach it, too. Attending multiple fitness and yoga conventions annually as an CEC seeking attendee and exhibitor of the Fit Bodies, Inc. teaching vacation program at FitnessProTravel.com.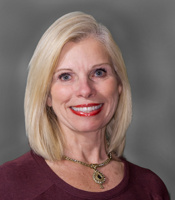 Travel Concierge
Denise Cox
Denise grew up enchanted with the National Geographic Magazine, reruns of Sea Hunt and the adventures of Jacques-Yves Cousteau.Growing up in Southern Ohio her family made vacations an adventure camping in National Parks across the U.S. She attended Oglethorpe University, majored in accounting and was employed in the asset lending area of Citicorp Industrial Credit. Working in the cubicle, running numbers all day she was certain her path was off course. Leaving the banking industry she opened a Carlson Wagonlit travel agency and worked as the owner/manager. Let the travels begin! Denise became a Certified Travel Specialist in the areas of Asia, Europe, Mexico, Caribbean, 32 Cruise Lines and South Africa traveling to all. She was elected to Carlson's National Advisory Board in 1990, 1991, and 1992 by her peers.
Denise resides in Atlanta, Georgia and joined Fit Bodies, Inc. full time in November of 2002 upon selling the agency. She is a certified personal trainer, teaches boot camp, aquasize, circuit training, a 200 E-RYT yoga instructor and loves her road bike! She goes to sleep each night with the sound of waves rolling in because there will always be a beach calling her name.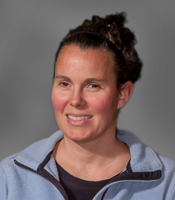 Travel Concierge
Erica Wilson
Erica Wilson native of Virginia Beach, VA, presently living in Cincinnati, joined Fit Bodies, Inc. in November 2000. A full time employee of Medfit, she is the program director for the wellness center. She is also Suzelle's Assistant Director for the Jeff Galloway run injury free Marathon training program. Along with the rest of Fit Bodies staff she is an animal lover as well, sharing her home with two cats, two golden retrievers and a cute little boxer. Recently Erica triumphantly accomplished her first triathlon. Erica assists with the day-to-day communications, operations of updating hotel reservations, ground transportation and maintaining our data basis.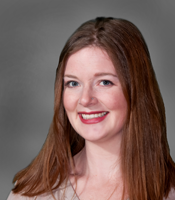 Travel Concierge
Lisa Marie Snowden
Lisa Marie (Owens) Snowden is a regular part of customer service for both resort personnel and guest instructors alike. She can be found answering phones and emails from the northern KY Fit Bodies, Inc. office when she's not traveling or joining in a yoga workshop (or both at once!). Originally joining the Fit Bodies admin team in 2007, she is now an E-RYT200 certified yoga teacher and Ayurvedic Yoga Specialist with the Himalayan Institute. She has experience teaching to all ages and levels of ability. Always enjoying time spent sharing yoga with resort guests. Available to share her travel experiences with other guest insturctors who want to see gorgeous places and teach at luxury resorts worldwide.